Veritas Forensic Psychiatry
Alexander B. Rose, MD, MPHS
Veritas Forensic Psychiatry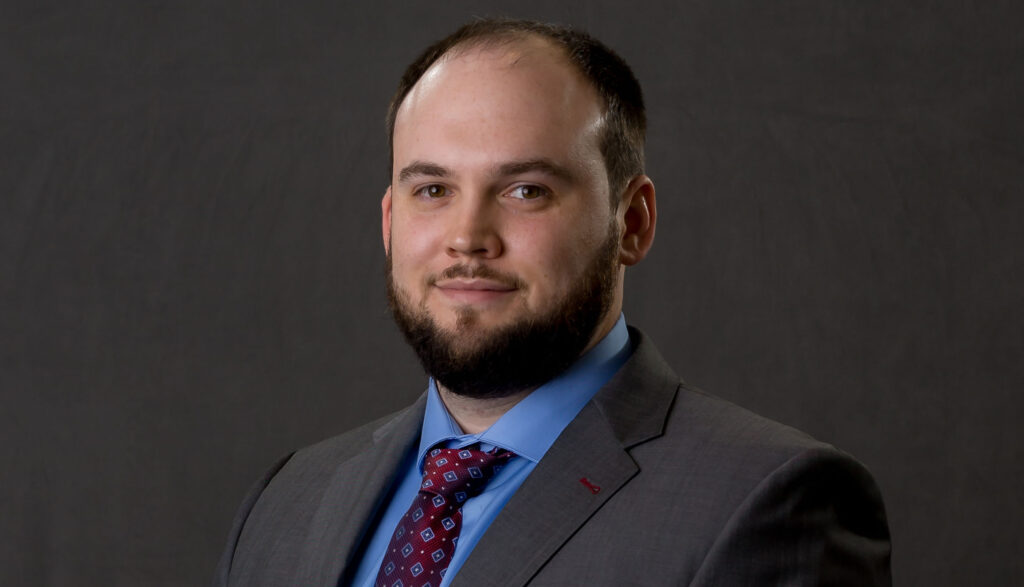 Alexander B. Rose, MD, MPHS
Dr. Rose's approach begins with careful and correct diagnosis while applying an advanced knowledge of and appreciation for psychiatric nosology (the fundamental classification of disease that includes but goes beyond the DSM-5); this necessarily includes both a holistic understanding of every patient's biological, psychological, social, and philosophical factors as well as an appreciation for the law of parsimony. This law, also known as Occam's razor, is a foundational concept of all science and medicine. As applied to psychiatric nosology, this means that the fewest number of primary diagnoses required to understand a patient, the more likely those diagnoses are to be correct.
Accurate diagnosis is then followed by judicious and appropriate use of medications and other interventions as informed by the best available research. Through a sophisticated and passionate love of psychopharmacology, he tries to use the fewest number of medications dosed as effectively as possible. This means keeping medication regimens clean (one drug / one receptor; not two drugs competing for the same brain receptor) and dosed for success (fewer medicines dosed potently rather than many medicines dosed sub-therapeutically).
Dr. Rose also has a keen interest in multiple religions and world philosophies, both theistic and atheistic. Wherever appropriate and with your permission, he prefers to speak through your personal belief system. He has enjoyed taking care of a diverse set of patients from Christians and Jews to Zoroastrians and Buddhists as well as from secular humanists and "teapot atheists" to deists and existentialists. Unfortunately, modern society seldom affords much room for the traditional role once filled by the local philosopher, shaman, wise man, rabbi, monk, or oracle. Dr. Rose attempts to include these aspects of care for the whole person as the loss of this traditional role has contributed to an increase in human existential despair including challenges of personal identity, belonging, and sense of purpose (telos). Depending on your needs, he is happy to coordinate with your pre-existing therapist or help refer you to a new one when indicated.
Clinical Services Provided
Dr. Rose accepts referrals for clinical care for adults age 18+ and many adolescents age 15-17, including patients currently engaged in litigation (e.g. worker's compensation treatment, etc.) and patients who want a psychiatrist who will openly collaborate with a pre-existing therapist. With Dr. Rose's expertise in parsimonious diagnostics and psychopharmacology, he specializes in caring for a wide variety of psychiatric diagnoses, with or without a pre-existing therapist, including mood disorders (Bipolar Disorder, Major Depressive Disorder, Dysthymia, etc.); psychotic disorders (e.g. Schizophrenia, Schizoaffective Disorder, Delusional Disorder, Parkinson's Disease Psychosis, etc.); Obsessive Compulsive Disorder (OCD); Anxiety Disorders (e.g. Panic Disorder, Generalized Anxiety Disorder, etc.); Trauma Disorders (e.g. PTSD, Adjustment Disorder, etc.); and many more. For some diagnoses, such as eating disorders (e.g. anorexia) and personality disorders (e.g. borderline personality), Dr. Rose generally requires a pre-existing therapist (or he can refer you to one) to be co-treating the patient due to substantially better patient outcomes with this arrangement.
Dr. Rose can provide clinical care in-person and/or virtually to patients located in Missouri, Illinois, Kansas, or Wisconsin. Clinical care legally occurs wherever the patient is located.
Dr. Rose provides a variety of medical-legal services, expert witness testimony, and independent medical examinations (IME) for both civil and criminal forensic issues including malpractice, testamentary capacity (wills and trusts), conservatorship/guardianship, worker's compensation, disability, personal injury, criminal competencies (competency to stand trial, waive Miranda rights, etc.), criminal insanity, Harper/Sell hearings, and more.
If there is a psychiatric question at stake, Dr. Rose can likely assist you regardless of the type of legal case. As forensic medical-legal services are not considered the practice of medicine, Dr. Rose can accept cases from any state.
For outpatient clinical work, Dr. Rose does extended 30 minute follow-ups, which cost $150. For patients he has never seen before (e.g. weren't already known to him from his inpatient work) he does a 60 minute intake for $300.
For comparison, the typical insurance based psychiatrist sees a minimum of 6 follow-ups per hour (10 minutes per patient max) with co-pays of $50 to $75. To keep the "cost per minute" fair to the patient, Dr. Rose took the low end of the co-pay scale ($50) and the high end of the follow-up length (10 minutes), which equals $150 for a 30 minute follow-up, and importantly the patient receives higher quality care. Dr. Rose initially sees patients on average every 4 weeks with the plan to stretch it out to every 8 weeks, then every 12 weeks, with stable maintenance at every 3-6 months depending on the patient/diagnosis. So at maintenance, it's only $150 every 3-6 months. He encourages all patients to obtain/keep a therapist (when indicated) as an hour of therapy each week with him would be more expensive, and this way Dr. Rose typically costs less per month than the therapist, but he will do the formal hour-long therapy session if the patient prefers.
All patients have direct access to Dr. Rose via email, a patient portal, and for urgent matters by cell phone. Anytime a patient needs an appointment sooner than scheduled, he can almost always fit it in within a week as he leaves openings in his schedule for unexpected emergencies.
While Dr. Rose's private outpatient services are out-of-network for all insurance, he does provide a "superbill" at patient's request, which can then be submitted to your insurance company for out-of-network reimbursement.
To make an appointment, to send a referral, or to inquire about retaining medical-legal services, please submit the form below.
Alternatively, you may also email Dr. Rose with the prospective patient's name, cell number, email, and DOB. Also include one general/vague sentence on the reason for the referral. Appointments are in-person by default unless otherwise requested.
For a forensic medical-legal case, please send an email introduction and what times you are available for an initial brief phone call.
(If you are experiencing a true medical emergency, please call 9-1-1 or head to the nearest ER before contacting Dr. Rose.)